Anouk overall-style maxi dress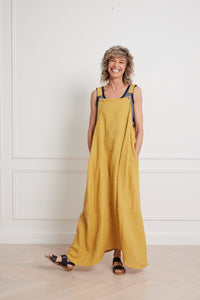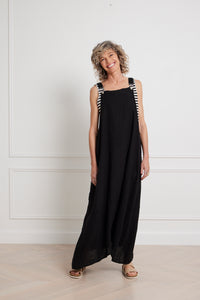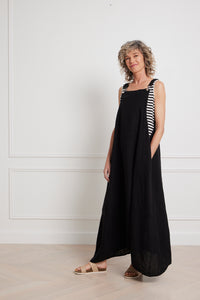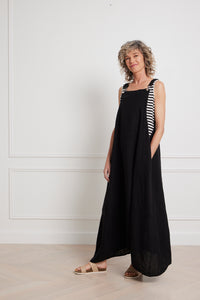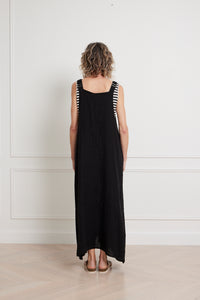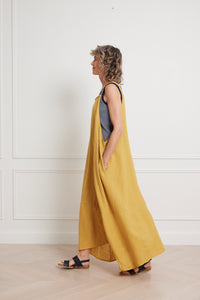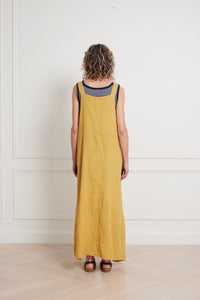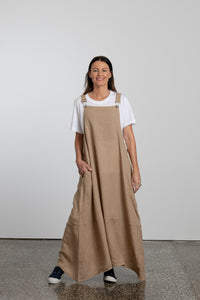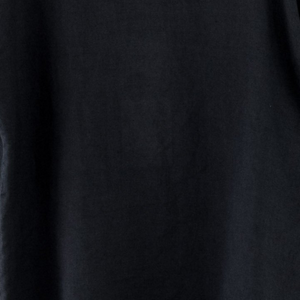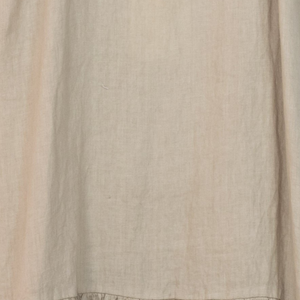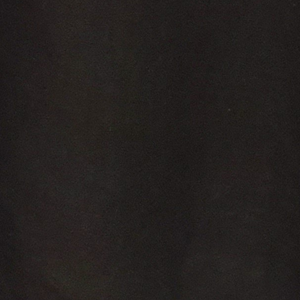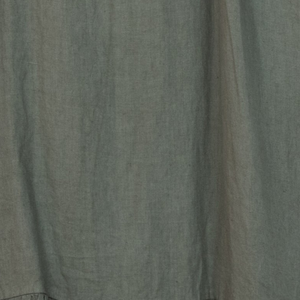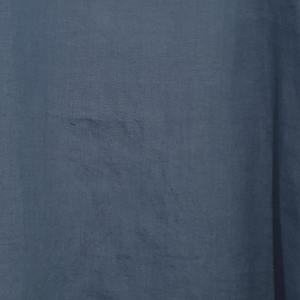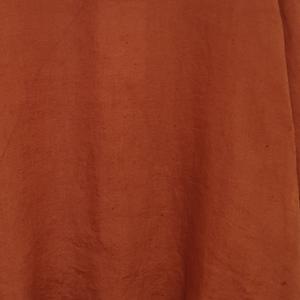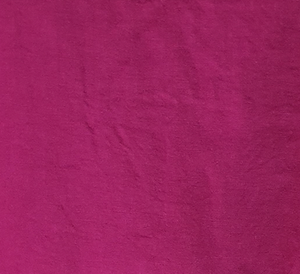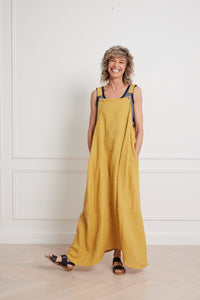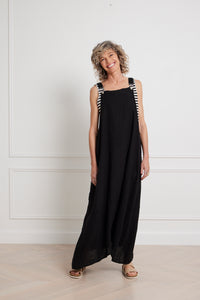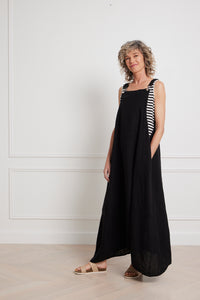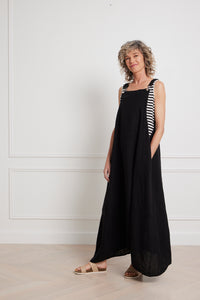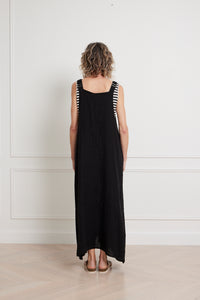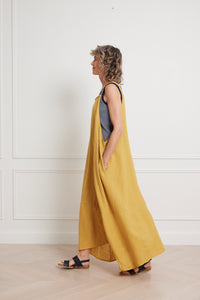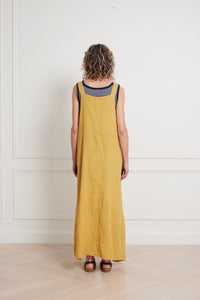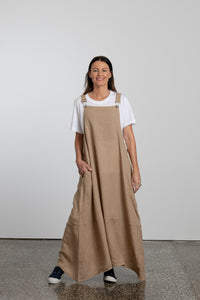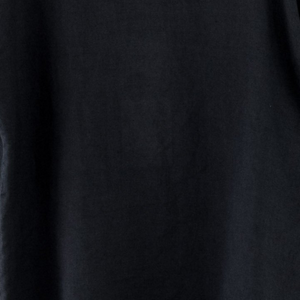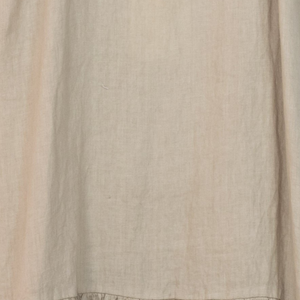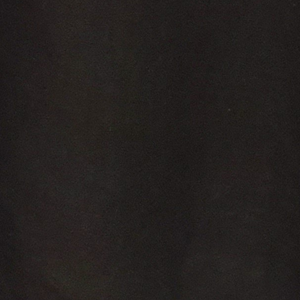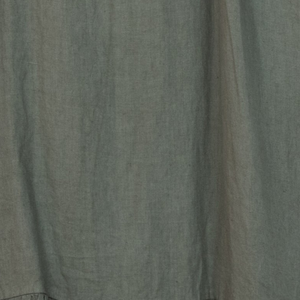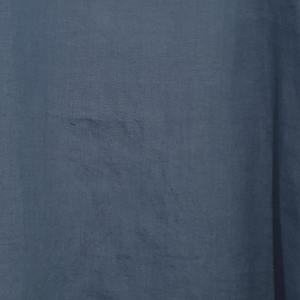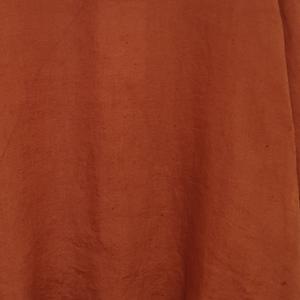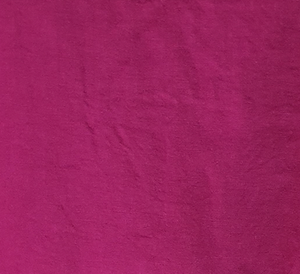 Anouk overall-style maxi dress
A fresh twist on the dungaree trend, our popular linen maxi dress is super fun to wear, and comfortable too. A relaxed fit, we pair it with a classic white tee - or striped - and our favourite Bensimons, and we're out the door. 
Playful and cool, it features adjustable straps and pockets, an easy and casual addition to your wardrobe. It can be worn in a range of ways - the only decision will be: which colour?
Model Kate (in Senape) is 5'9 and usually wears a size 10.
Model Anna (in Black) is 5'8 and usually wears a size 8.
Model Mary (in Charcoal) is 5'10" and wears a size 12.
Model Priscilla (in Ocre ) is 5'8" and wears a size 10-12.
Size guide measurements laying flat
Waist 65cm
Hips 78cm
Length 143cm
Made in Italy.
Style #: 1988A